The Wine & Run for the Roses Auction (W&RFTR) is the signature fundraising event for the Muscarelle Museum of Art each year and is the largest local charity auction in Williamsburg. Since its inception, W&RFTR has raised almost $4 million, with net proceeds for the Museum exceeding $1.5 million. Your support of Wine & Run for the Roses allows the museum to continue to play an integral role in the cultural life of both William & Mary and the broader community.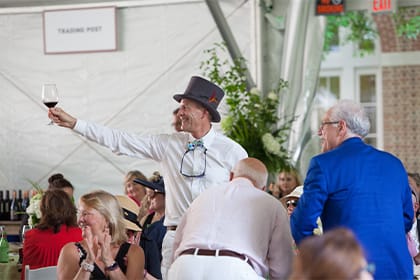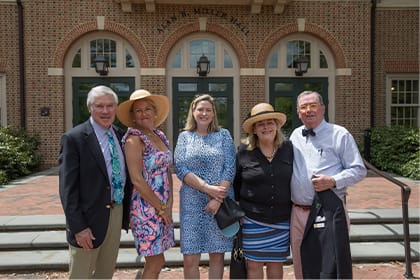 After nearly 40 years in continuous operation, the Muscarelle Museum of Art closed to the public in December 2022 to allow for construction of our new and expanded facility, to be called the Martha Wren Briggs Center for Visual Arts.  The administrative offices for the Museum moved to the Campus Center building across Jamestown Road from the Brafferton and William & Mary's ancient campus.  Construction on our new facility commenced in March 2023, and the project is slated to be completed in September 2024.
Our expanded Museum will join the new Phi Beta Kappa Hall and the new Music Building to form, collectively, William & Mary's Arts Quarter along Jamestown Road.  When we reopen in fall 2024, the Museum will present a variety of exhibitions, highlighting works from our permanent collection and special loans from other institutions. With our available exhibition space more than tripling, we will have the opportunity to showcase more than ever before!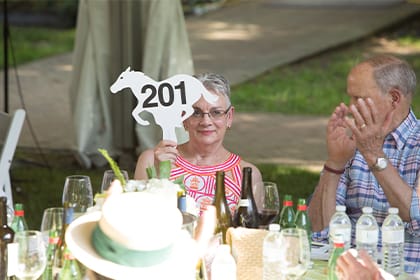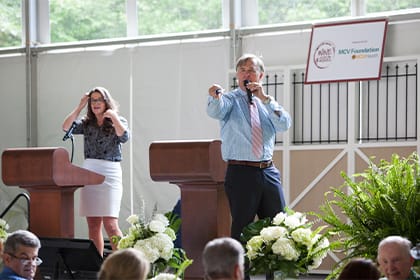 Fundraising for the Museum's $43.8 million project continues, and as the new facility comes closer to being realized, we are looking forward to welcoming new donors to our efforts.
We appreciate your attendance at this special fundraising event and we look forward to having you join us for many festivities this year as we celebrate the 40th anniversary of the Museum's opening in 1983.
JACOB LAWRENCE | American, 1917 – 2000 | Shopping Bags, 1994 | Gouache on paper | © Jacob Lawrence, 1994 | Purchase, Gene A. (W&M 1952) and Mary A. Burns Art Acquisition Fund | 1997.115