Wine & Run for the Roses Auction is the primary fundraising event for the Museum and is the largest local charity auction in Williamsburg. Since its inception, W&RFTR has raised over 3 million dollars with net proceeds exceeding 1.2 million. Your support of Wine & Run for the Roses allows the museum to continue to play an integral role in the cognitive life of the university and the cultural landscape of the community.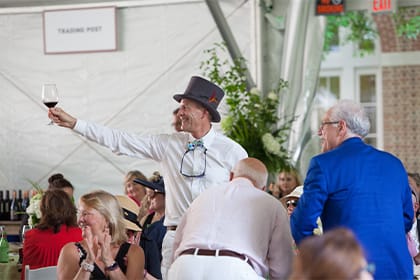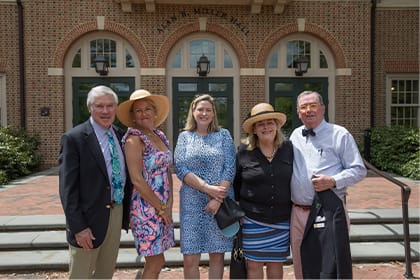 Opened in 1983, the Muscarelle Museum of Art increasingly attracts national and international recognition for its important and noteworthy exhibitions and meaningful, experimental and scholarly shows of diverse media from various historical time periods, as well as a commitment to modern and cutting-edge contemporary art, Asian art, Native American art and photography.  The Museum has presented such notable exhibitions as the Medici Collections, landscape paintings from the Uffizi, Golden Age Dutch landscapes from the Dulwich Picture Gallery, Michelangelo drawings from the Casa Buonarroti and Caravaggio paintings from Italian collections.  In 2015, the Muscarelle organized the major exhibition Leonardo: The Idea of Beauty.  In 2017, the Muscarelle hosted the largest and most important international loan exhibition of Botticelli's works in this country, Botticelli and the Search for the Divine: Florentine Painting Between the Medici and the Bonfires of the Vanities.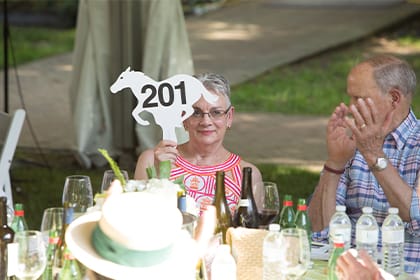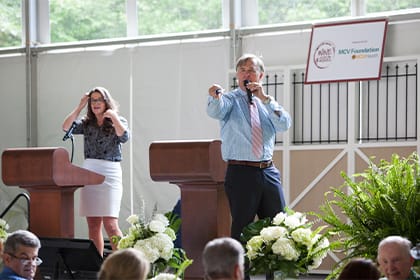 The Museum is now entering a transformative stage, known as "Muscarelle on the Move," as we prepare to expand significantly as part of The Martha Wren Briggs Center for the Visual Arts and the new Muscarelle Museum of Art.  This state-of-the-art, multi-million dollar facility will be established with the central mission of advancing arts and artists, building a dynamic and vibrant community, promoting thought-provoking dialogue and encouraging diverse and creative thinking.  The Briggs Center and new Muscarelle are expected to open in 2023.
JACOB LAWRENCE | American, 1917 – 2000 | Shopping Bags, 1994 | Gouache on paper | © Jacob Lawrence, 1994 | Purchase, Gene A. (W&M 1952) and Mary A. Burns Art Acquisition Fund | 1997.115